It was quite a week filled with painting, crafting, movie-going, feasting, shopping, and visiting. All good! The painting I could have done without, but I had been promising poor Stan the Man a more grown up looking bedroom since early last summer. We originally were shooting for his birthday, almost two months ago, but hey! We got it down just in time for the start of the holiday season. That's a win-win in my book. :)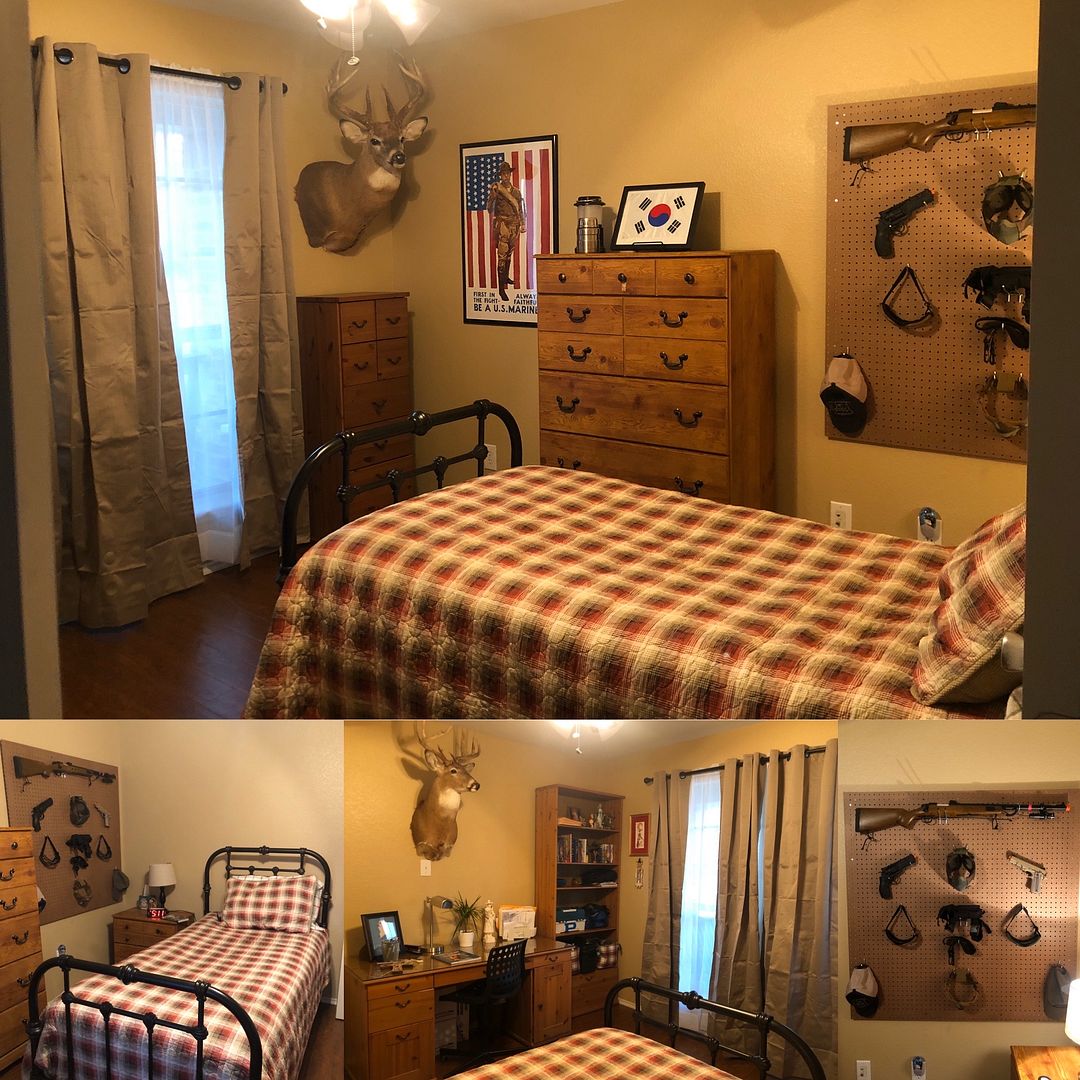 His bedroom is actually the office in the house, but what boy wants to share the upstairs with four sisters? Oh my word. Not many. I didn't take any before pics to compare, but this is the final look, and I am happy to report that he is one pleased teenager!
He really likes the peg board to hang his air soft equipment up on. Next up would be the new room-darkening curtains that make his room as dark as a cave in the morning. Yup. Today, in fact, was the first time he had to get up for school since we finished his room and he almost slept in. ;)
No bueno, Stan.
For the feast of St. Cecilia, I surprised our little Clementine (her feast day) and took her to the 9:10am showing of Frozen II on opening day. She was so surprised and just a wee bit excited. ;)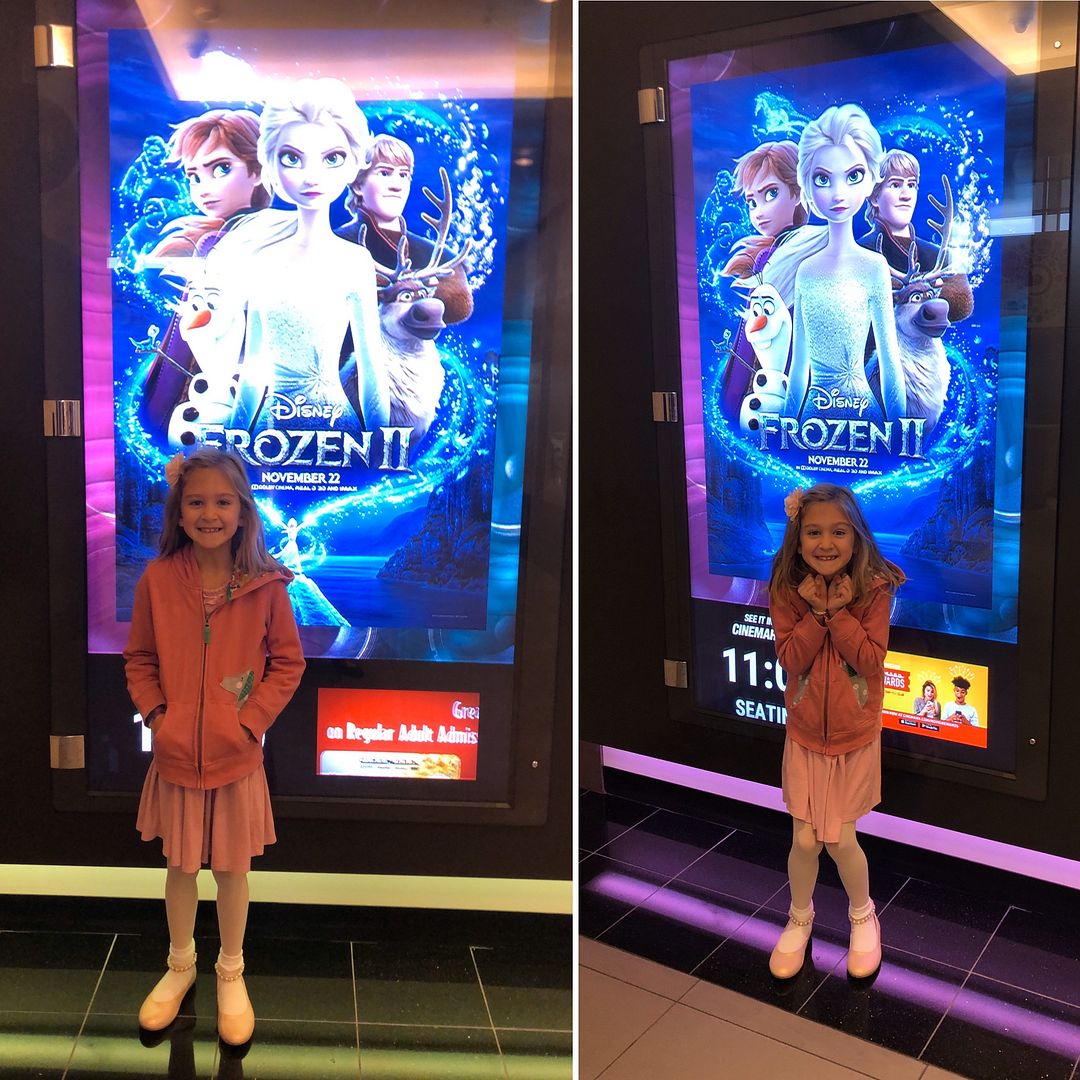 Later that day, we made our traditional pianos out of Kit Kats. I had bought the wrong size chocolate Kit Kats this time, but you know what? They still tasted good! Ha ha!
I got this idea from
Catholic Cuisine
quite a few years ago. It is such a fun treat!
Our home school group had a an Advent wreath making party the week of Thanksgiving. The wreaths were super easy to make and the kids really enjoyed themselves.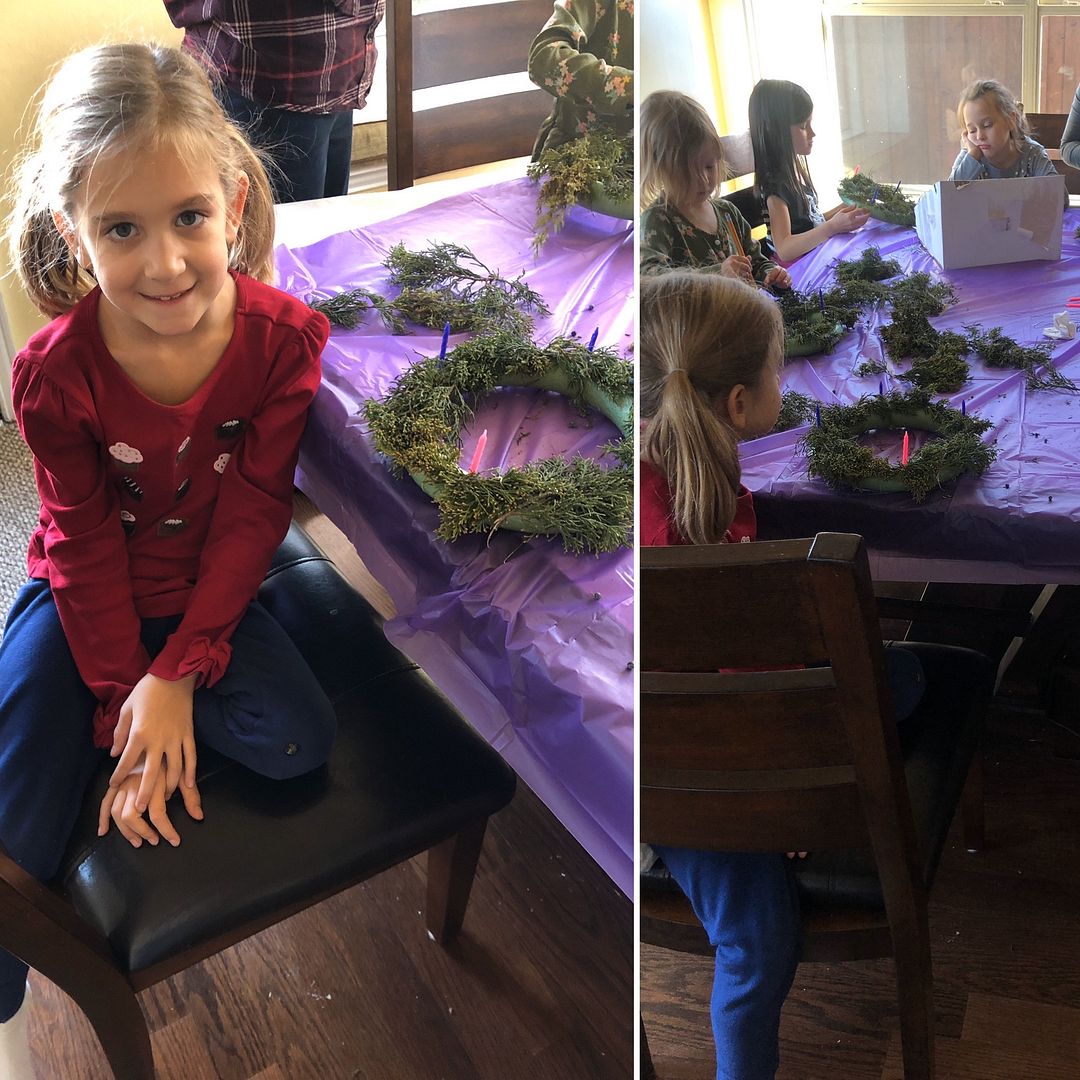 The funniest part was killing all of the baby spiders that came crawling out of the box of junipers onto the table. Talk about a bunch of screaming girls! These juniper branches were picked fresh from ranch land that belongs to one of the families.
We made our traditional cranberry bread::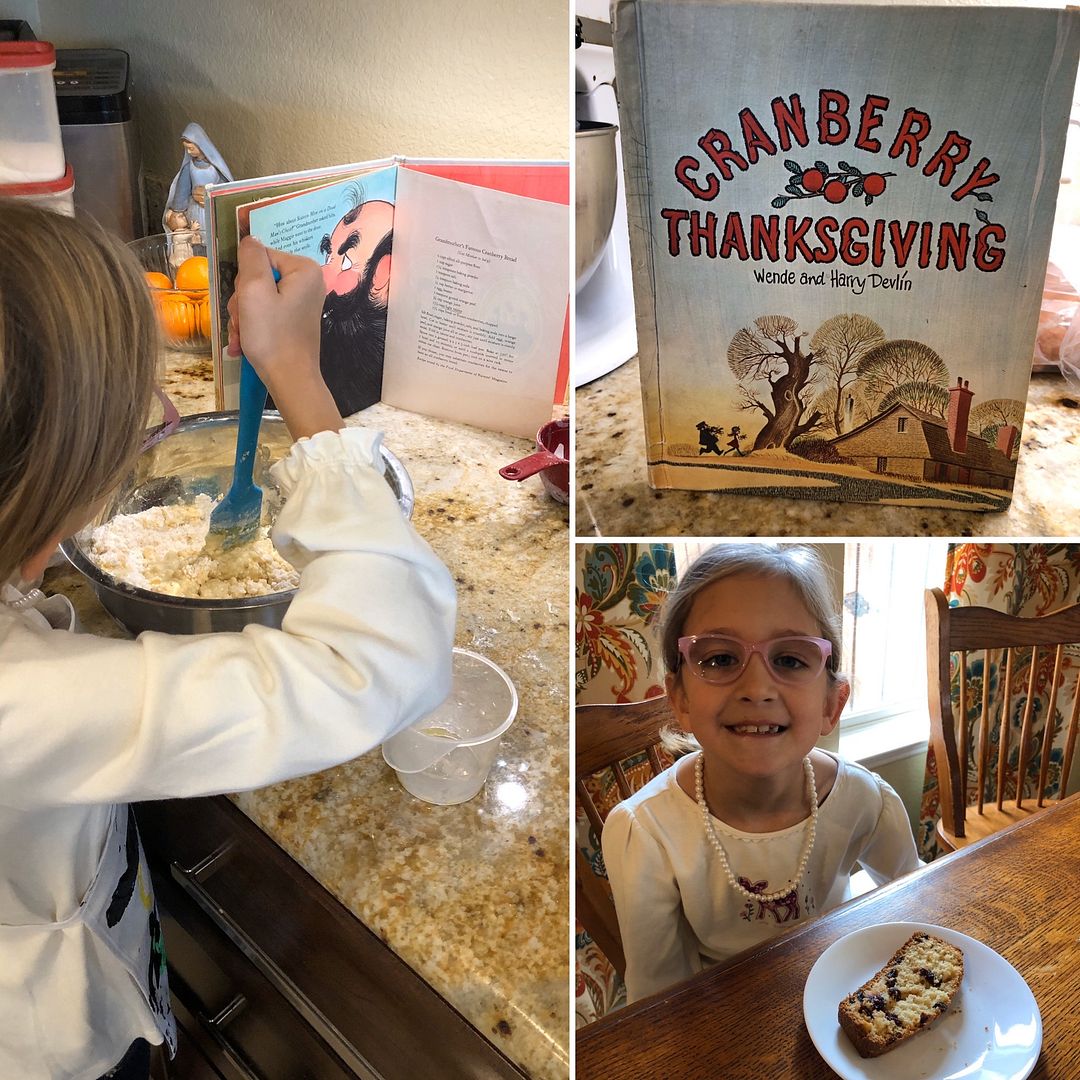 My husband and I went to see Midway, the movie. AWESOME movie!!
I LOVED the movie and the cold Modelo!
Thanksgiving day was so wonderful having everyone home under one roof!!!
Sarah's Seton classmate Kathryn (2017) was our guest this year. Kathryn is studying to be an architect and attends Texas A&M. She is doing her internship this semester at a firm in Forth Worth. Her family lives up in Illinois outside of Chicago. Kathryn only had Thanksgiving Day off so we were so happy to have her join our loud group!
I insisted on a family photo for Christmas cards ;)
This year was the first time in quite a few years that I went out on Black Friday. I drove some of the girls around who were really taking advantage of some of the sale prices on things that they personally needed.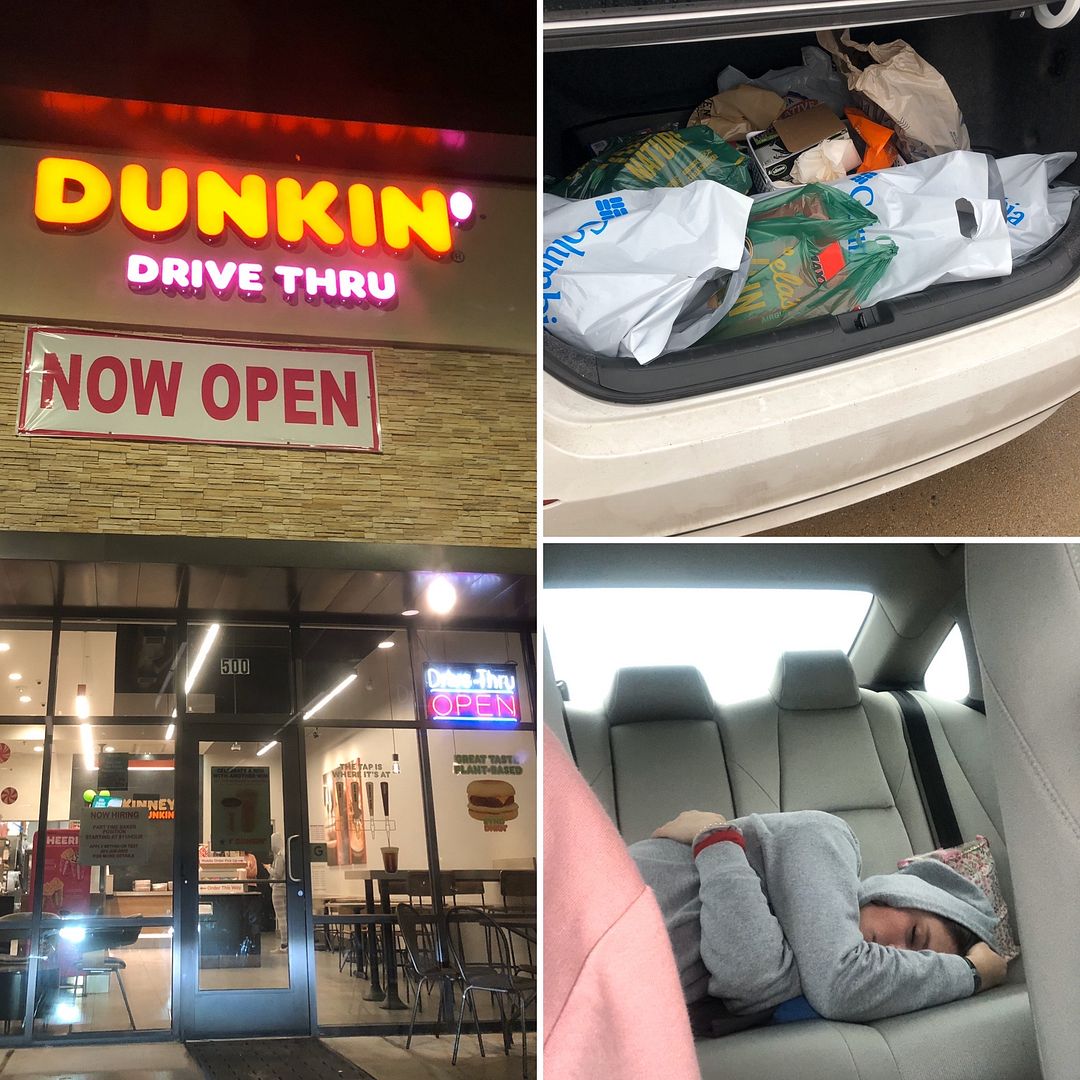 It was a successful Black Friday!
We were busy, to say the least, but gosh! We sure had a great week. I'm so grateful for the laughs and I'm particularly grateful sitting back watching my young adult children. I'm feeling blessed.
Advent is now upon us and it is going to be a short one this year. Really short.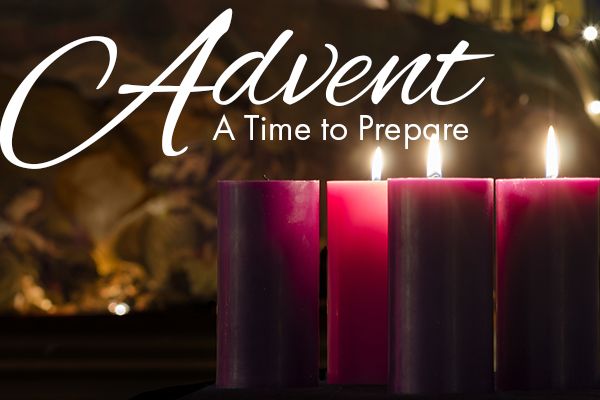 Coming in just a few days, the feast of St. Nicholas. (It feels like we just celebrated his feast day a few months ago.)
Wishing you all a fruitful Advent season!
Patty