When you own a camper, you utilize every square inch of space for storage. We had storage under our bench seats at the table but it was hard to access.
I asked David if he would install custom roll-outs for the benches. (We own a little business that sells and installs custom roll-outs.)
Some Before and During photos :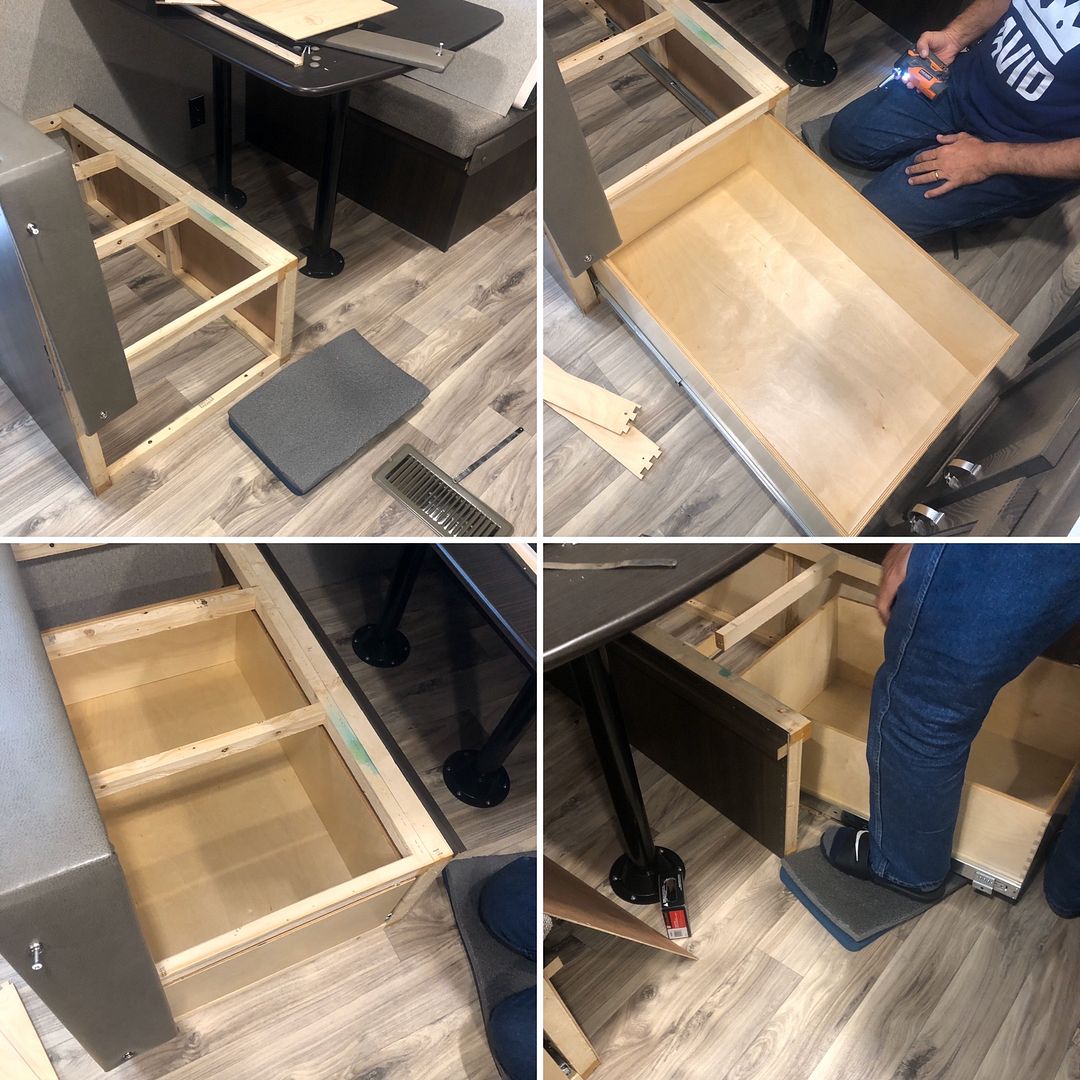 After photos :
(Miss Clementine could fit into these drawers!)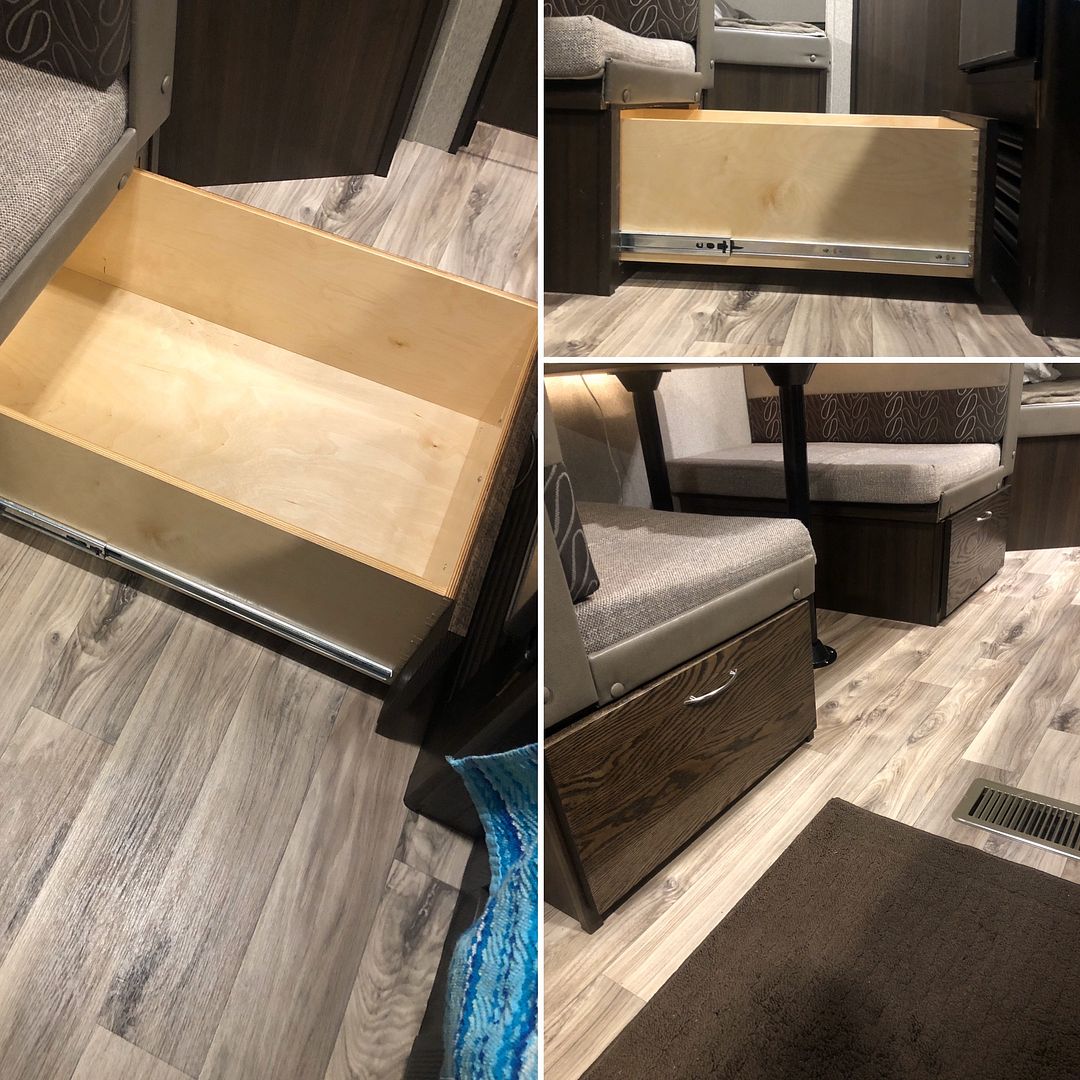 David built the drawer fronts out of solid oak and he already had the stain color to match. Woot!
We are so pleased with how these turned out and look forward to putting them to good use next month when we head back out, and I am so thankful that David has been blessed with great handyman skills!
For more of our favorite storage ideas and gear we like, you can click on:
Part 1
Part 2
Part 3
Part 5
Part 6
Patty