Outside my window ~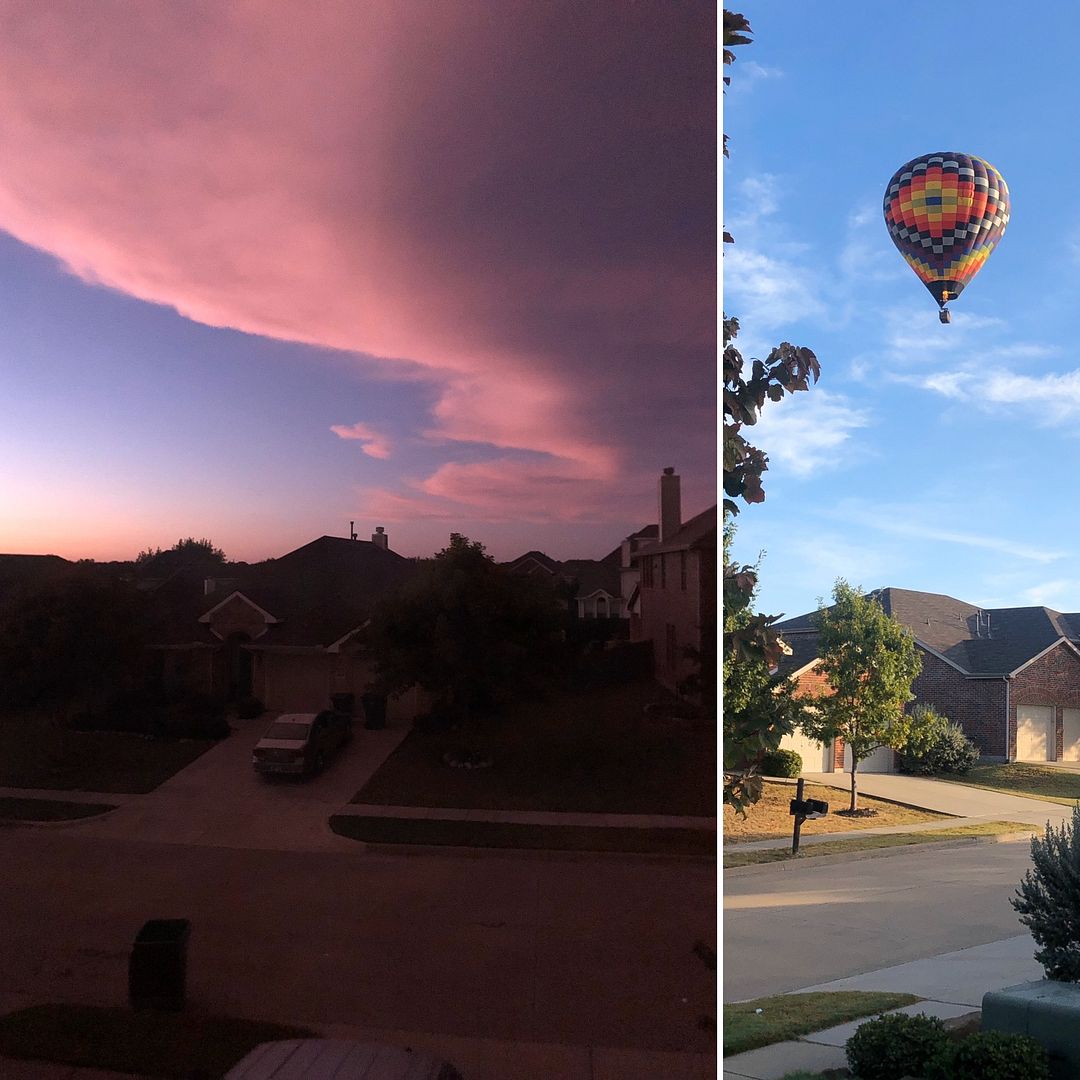 Not currently, but beautiful enough to share here
As I type this, it's an overcast day, the kind that needs a lamp turned on in the middle of the afternoon. It's pleasant out enough that I do not need to have the air conditioner on and we can open the windows.
I am thankful for ~
* our recent camping trip to Eastern Texas (post coming soon)
* a resemblance of normalcy back in my house
* no more hot days
* good health
* time spent with family, both afar and near
From the school room ~
We took a break from school to visit my mom and David's side of the family.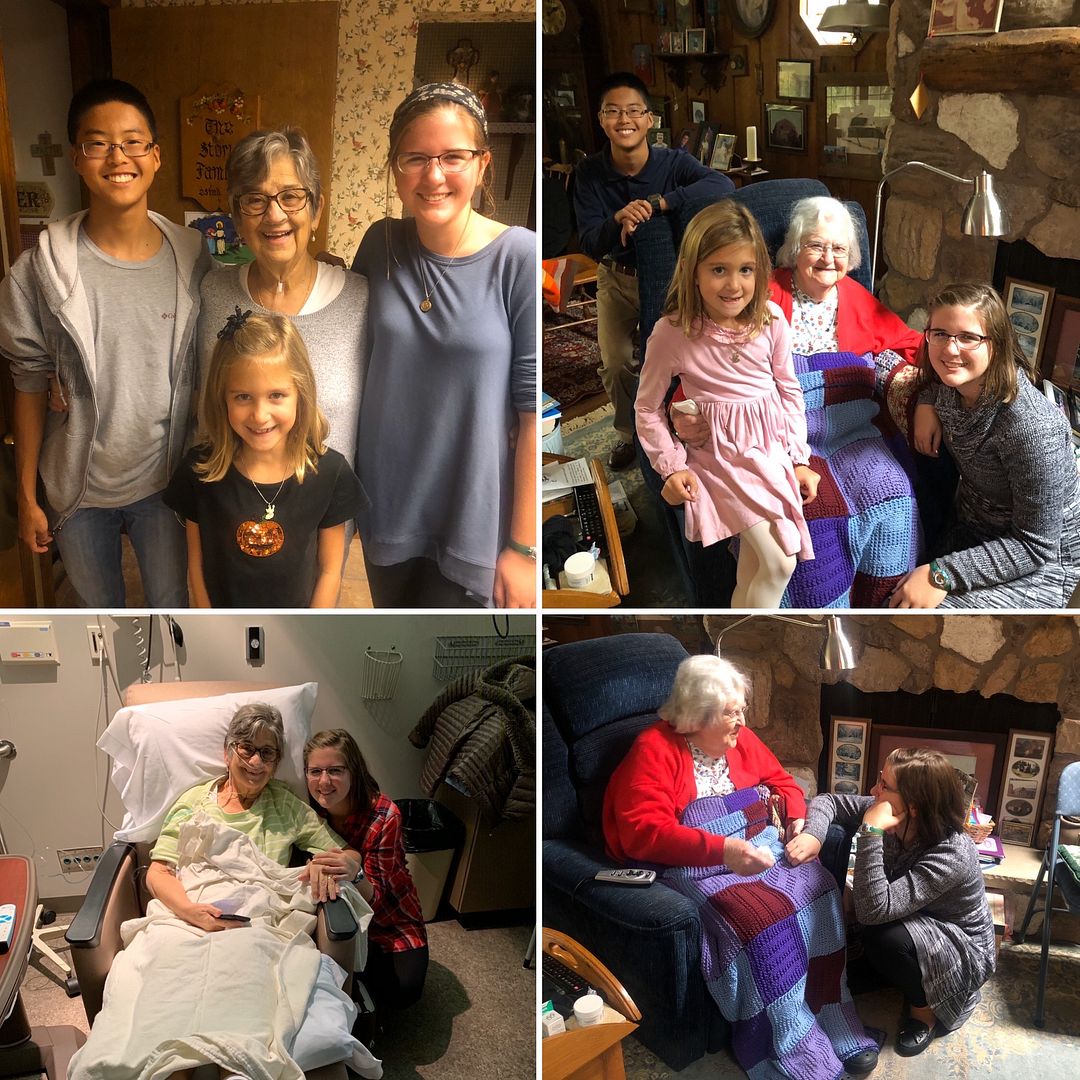 From the kitchen ~
Miss Mabel recently started making homemade cinnamon rolls. They are were so delicious!! I'll have to get around to putting up that recipe.
What I am reading ~
This was a tough book to get through. Based on actual facts, it made it even harder. We must never forget the Holocaust!
Around the house ~
* We are getting ready for Trick-or-Treating, All Saints Day, and All Souls Day.
* Miss Mabel and her friend went to his high school homecoming football game a couple of weeks ago. They decided to forgo the dance and went out to dinner after the football game instead. "A blast" was how the night was summed up. :)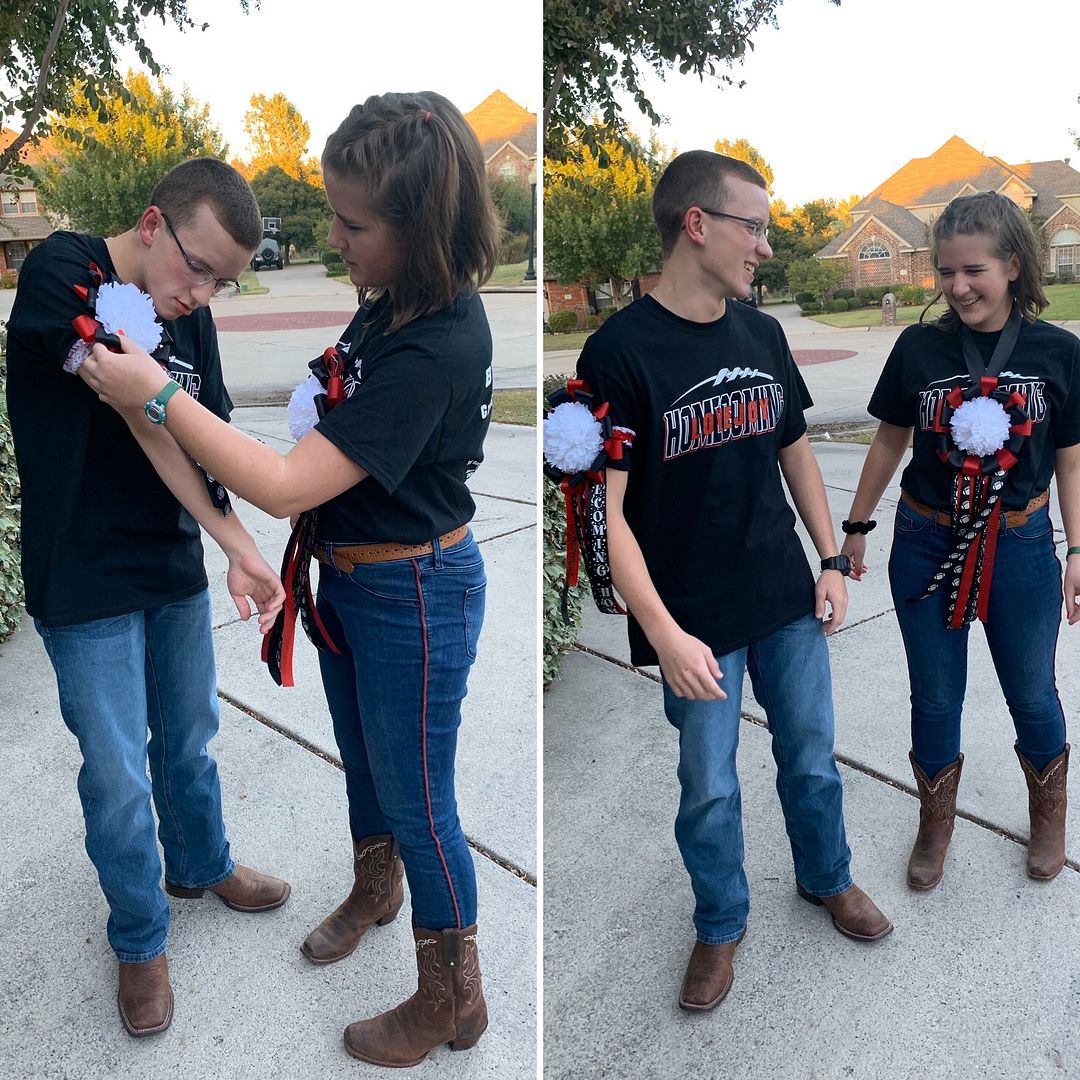 * David is the youngest of six children. We really enjoyed visiting his family when we were in Illinois celebrating a nephew's wedding. The happy couple were actually married in a Catholic church (a private ceremony) back in September in GA. They returned to IL for their reception.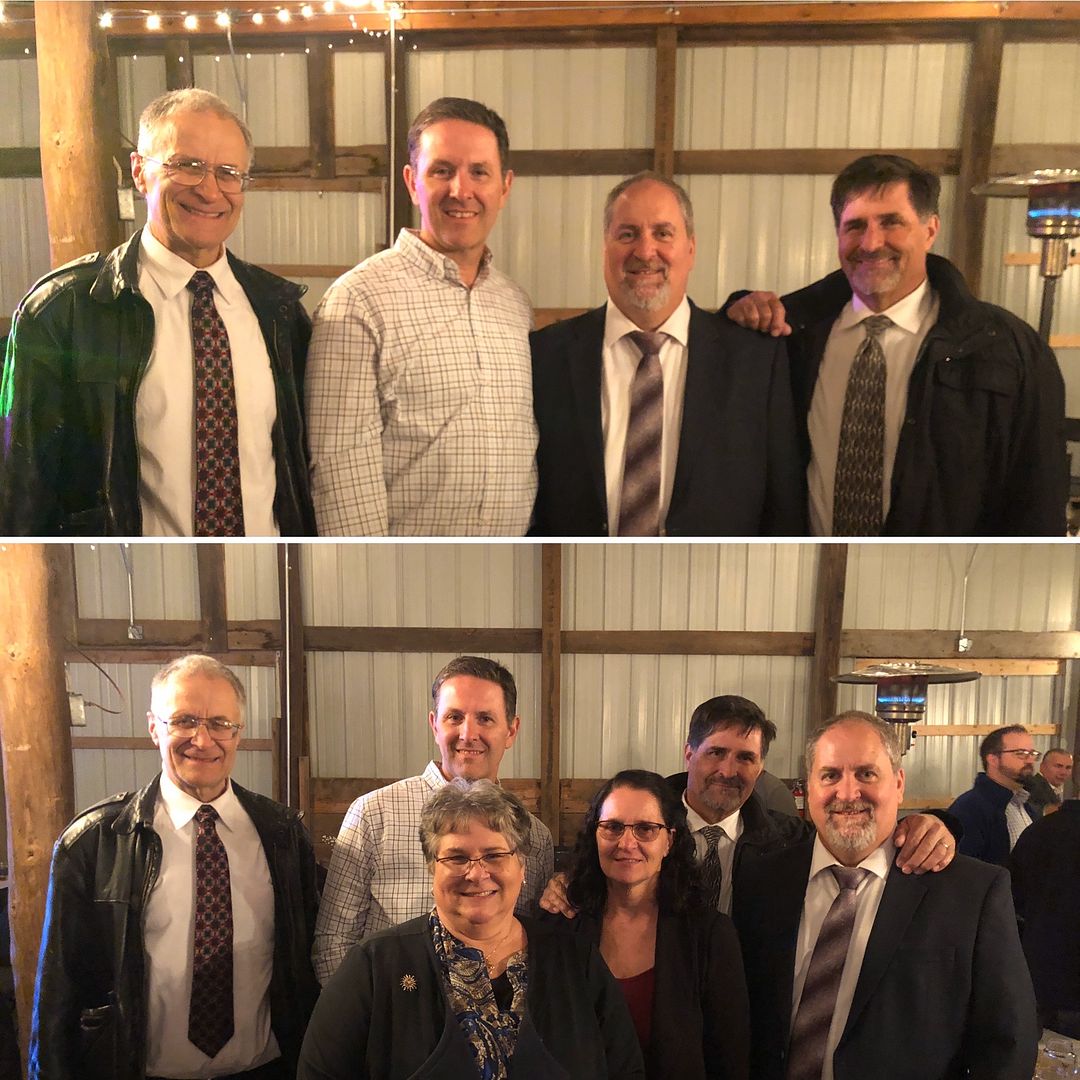 (Top picture is of David and his brothers. Bottom picture includes his two sisters.)
* Sarah turned
2-0
over the weekend. She came home for 4 nights. It made my mama's heart so happy to have her here.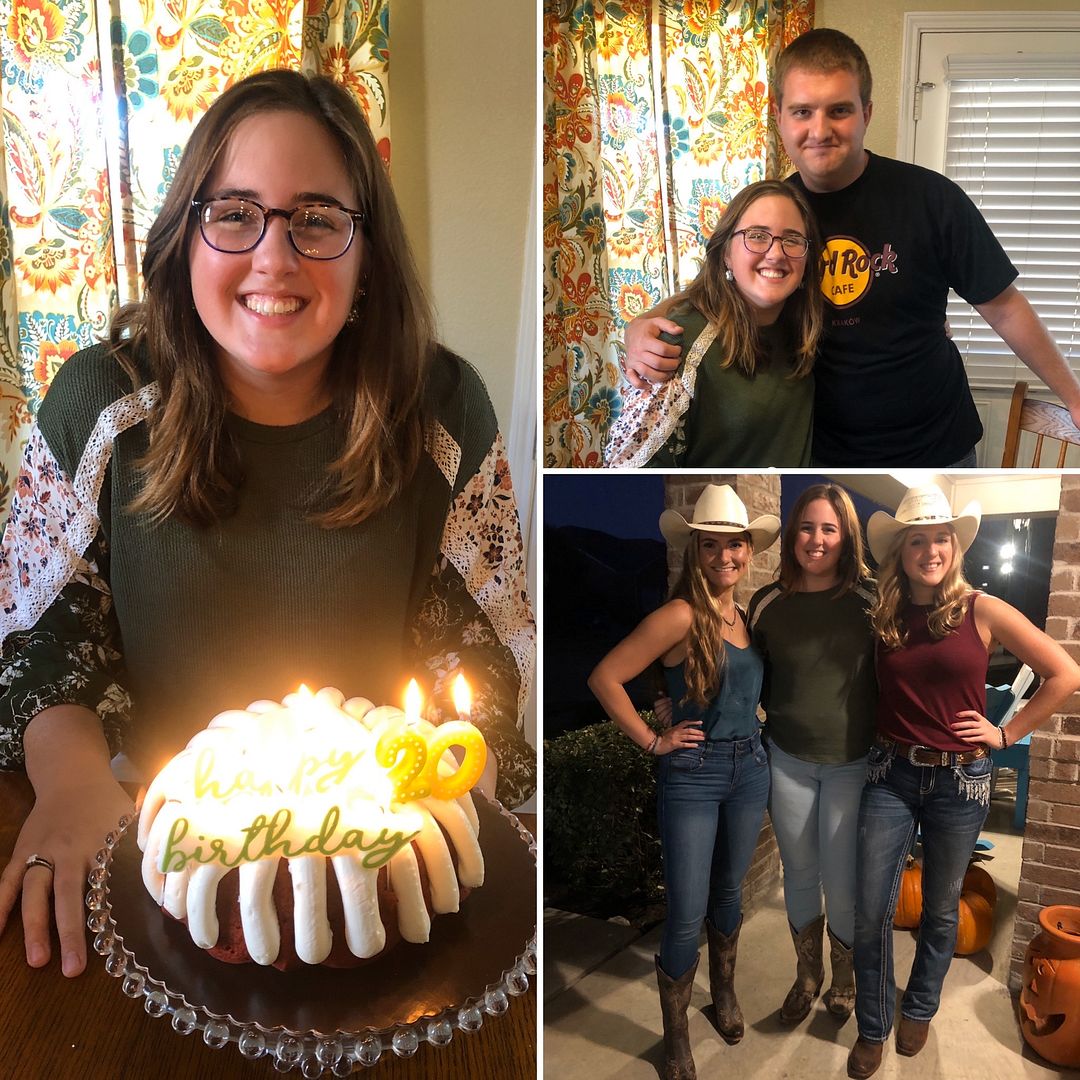 Her boyfriend brought over a red velvet cake from Nothing Bundt Cakes. It was delicious! That evening, the young adults stepped out for a night of dancing.
The kids are growing up too fast!
Sarah is doing fantastic at school, studying so hard and working clinical at the VA hospital. She is thriving! We are so proud of her and look forward to her budding future. :)
* an end to abortion
* those who have left their Catholic faith
* the health of my mom
the sound of the Wii. Miss Clementine is finished with her school and is enjoying some Wii time.
Coming down the pike this week (so much!!) ~
*School meeting
*8th grade graduation meeting
*Trick-or-treating
*All Saints Day (Mass and homeschool party)
*All Souls Day
*Moms Night Out party
Her pumpkin Jackie will probably start rotting prior to Halloween night, but Miss Clementine insisted on having Sarah help her carve it while Sarah was home. :)
Wishing you all a safe and fun Halloween!!