I really try to have our family Sunday dinner no matter if it is big and special or quiet and plain, like last Sunday's dinner was. It was very quiet around the house and dinner was simple since I was trying to use up items in the freezer.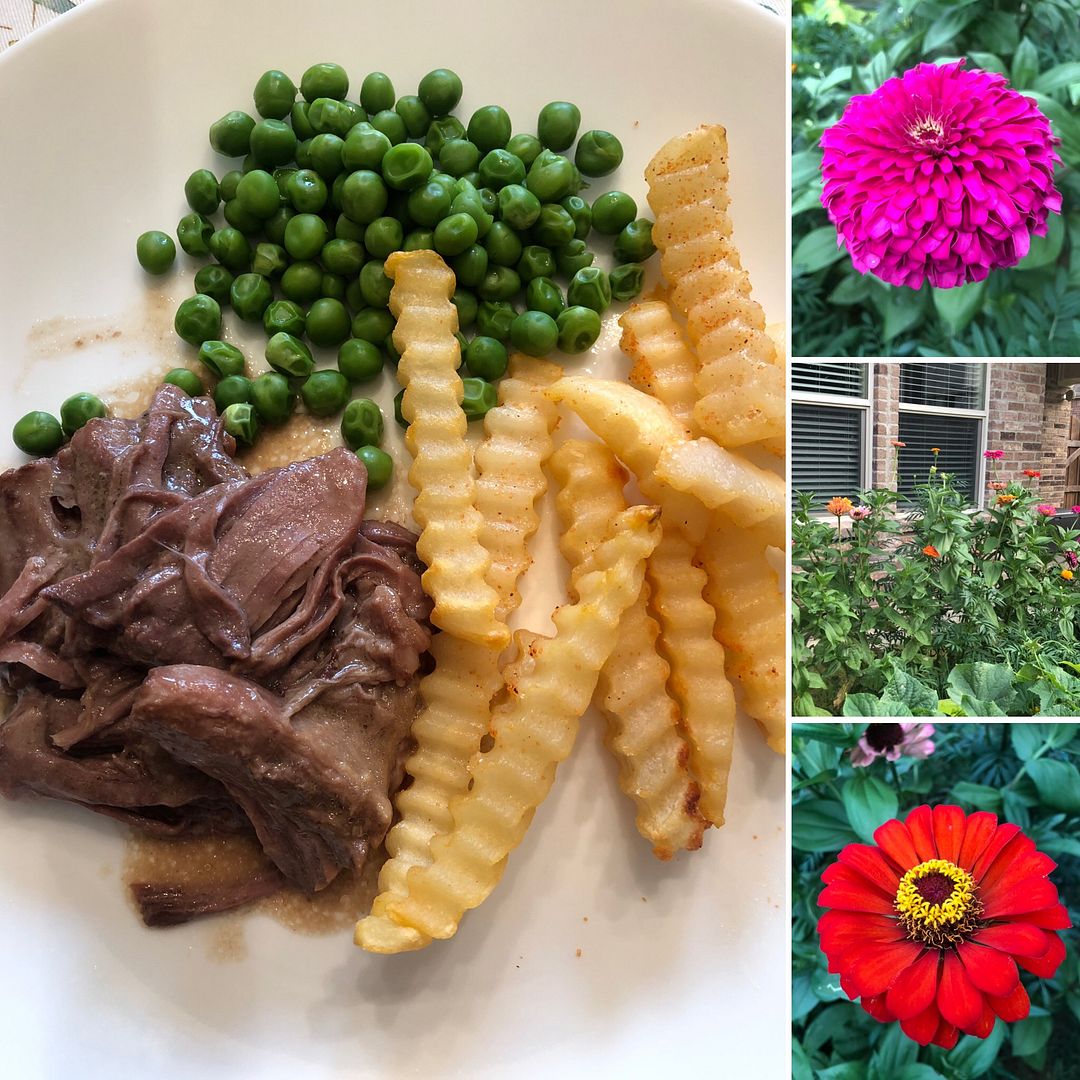 I made
this
Crock Pot Pot Roast recipe with a side of fries and peas. For dessert, I had Blue Bell ice cream. It hit the spot on such a hot summer day.
The flowers? They are from the garden. Don't the colors just POP?! I'm so delighted in the package of
Mary Garden
seeds that were in Miss Clementine's Easter basket. They are taller than her!
Here's to more summer Sunday dinners! Bon Appetit!
Patty