I do not even know the last time I posted one of these. It's been too long and too long since I had an intentional Sunday dinner for my family.
A couple of weeks ago it was just Stan, Clementine, David, and myself, but I made sure we had that Sunday dinner all planned out.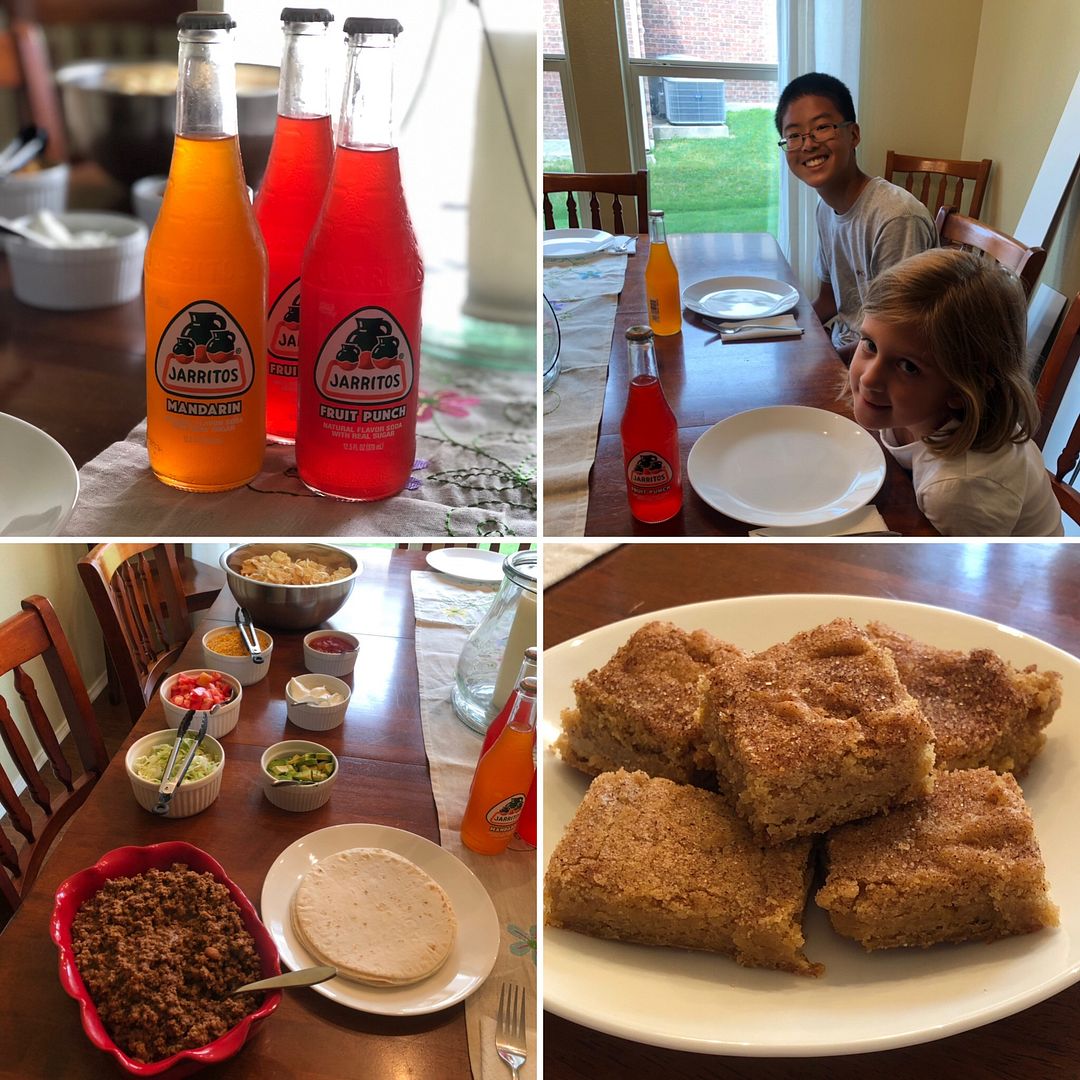 I put on a taco bar with
Snickerdoodle Bars
for dessert. Oh my goodness! The kiddos loved the special Jarritos soda ;)
We were out of town last Sunday, but with Father's Day coming up in a couple of days, I definitely have plans again.
Patty