I wanted to make a special dessert for Father's Day this year and decided to revisit an old recipe that I made only one other time, back in
2011
. The richness of this decadent dessert brought smiles around the dinner table. I took photos of each step to show that this dessert with a fancy name is actually quite easy to make.
Prep Time: 10 min
Inactive Prep Time: 2 hours
Cook Time: 40 min
Level: Intermediate
Servings: 4 servings
Ingredients:
4 ounces good quality bittersweet chocolate, chopped.
2 cups heavy cream, divided
1/4 cup sugar, plus 1 teaspoon
2 large egg yolks
1/4 cup cherry jam or preserves
fresh raspberries
Directions:
Custard
1. Preheat the oven to 350 degrees F.
2. Bring a kettle of water to boil over medium heat (will be used in the baking process)
3. Put the chocolate into a heat-proof bowl. *I used a large bowl with a spout which is needed to pour in step #7.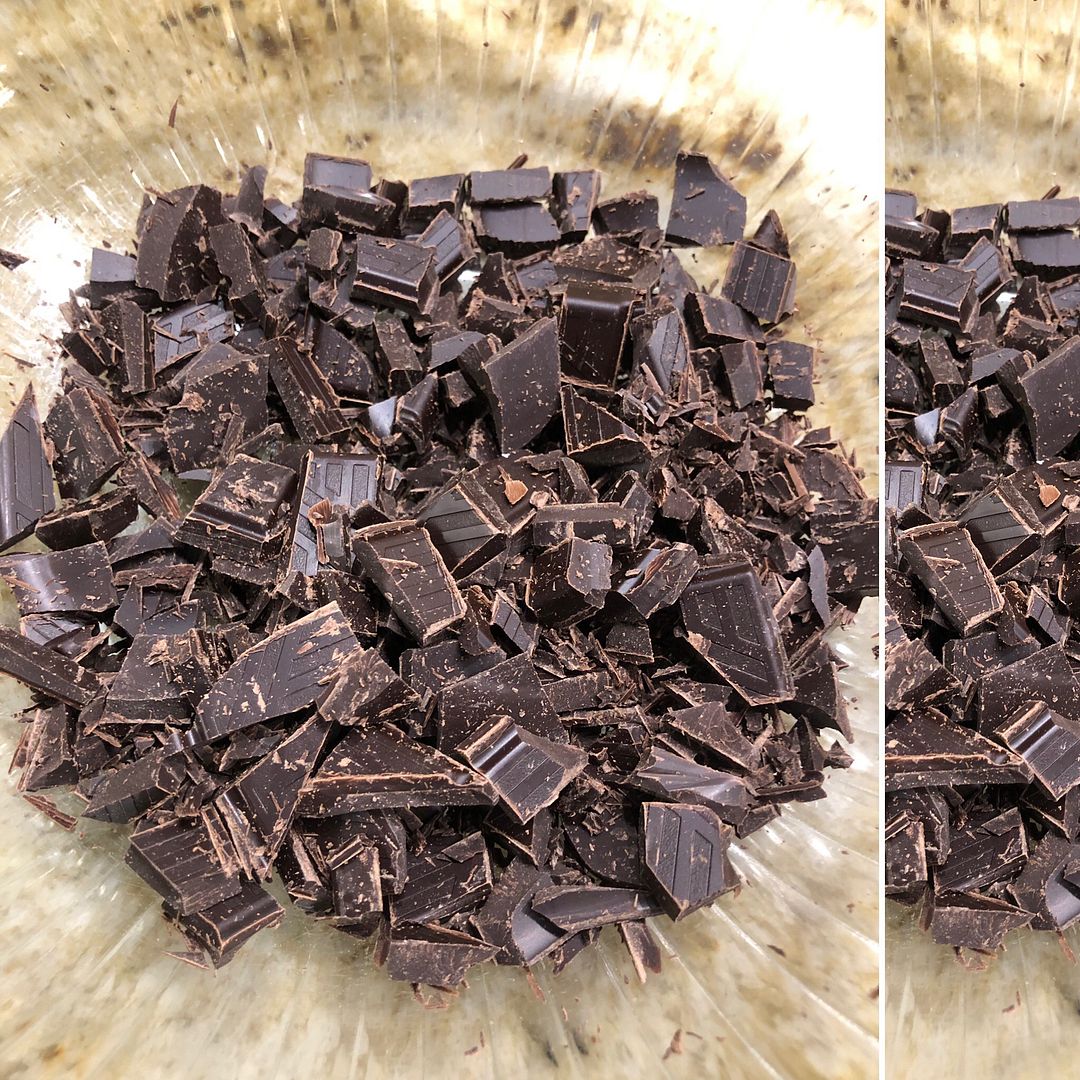 4.
Heat 1 1/2 cups of the cream and 1/4 cup sugar in a medium saucepan over low heat. Whisk just until the sugar is dissolved.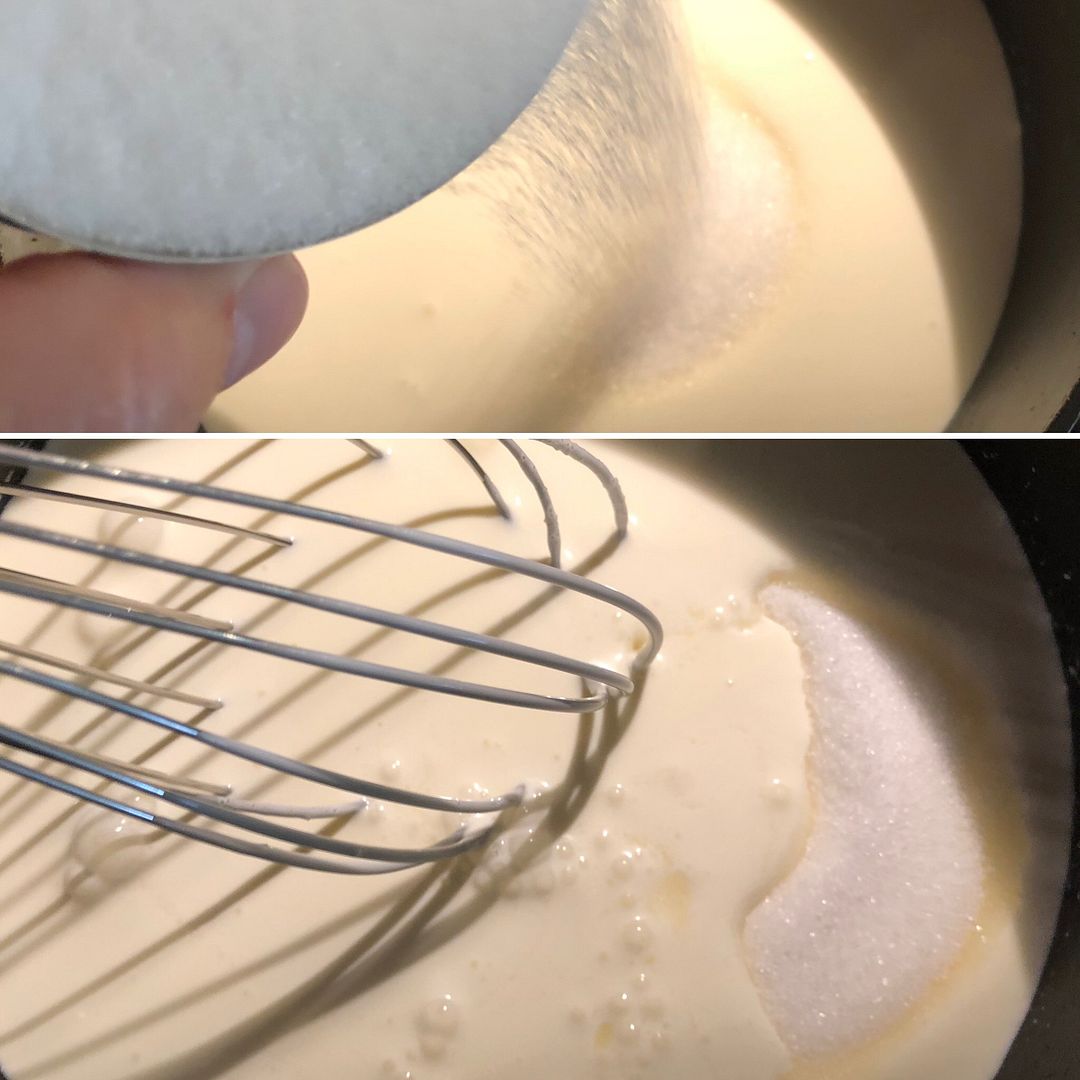 5.
Pour the hot cream over the chocolate and whisk until the chocolate is melted and smooth.
6. Put the yolks in a small bowl; while whisking, add a small amount of the warm chocolate mixture to temper the yolks. Next, whisk the yolk mixture into the chocolate until well combined.
7. For the next step, you should transfer
the mixture to a liquid measuring cup for easy pouring. *I made sure to put my chocolate into a bowl with a spout at the beginning of step #3.
8.
Put 4 (6 ounce) ramekins / custard cups into a high sided 13x9 baking dish. Evenly fill the ramekins with the chocolate mixture.
9.
Carefully fill the pan with the hot water until it reaches halfway up the sides of the ramekins and transfer the pan into the oven. Bake until custards are set but still jiggle slightly in the center, about 30 minutes.
10.
Remove the pan from the oven and carefully transfer the custards to a rack and cool to room temperature. Refrigerate the custards at least 2 hours and preferably overnight.
Topping
When ready to serve, whisk the cherry jam in a small bowl until loosened and thin. In a mixing bowl, whip the remaining 1/2 cup of cream and 1 teaspoon sugar until firm peaks form; gently fold the whipped cream into the cherry jam until just combined and streaky.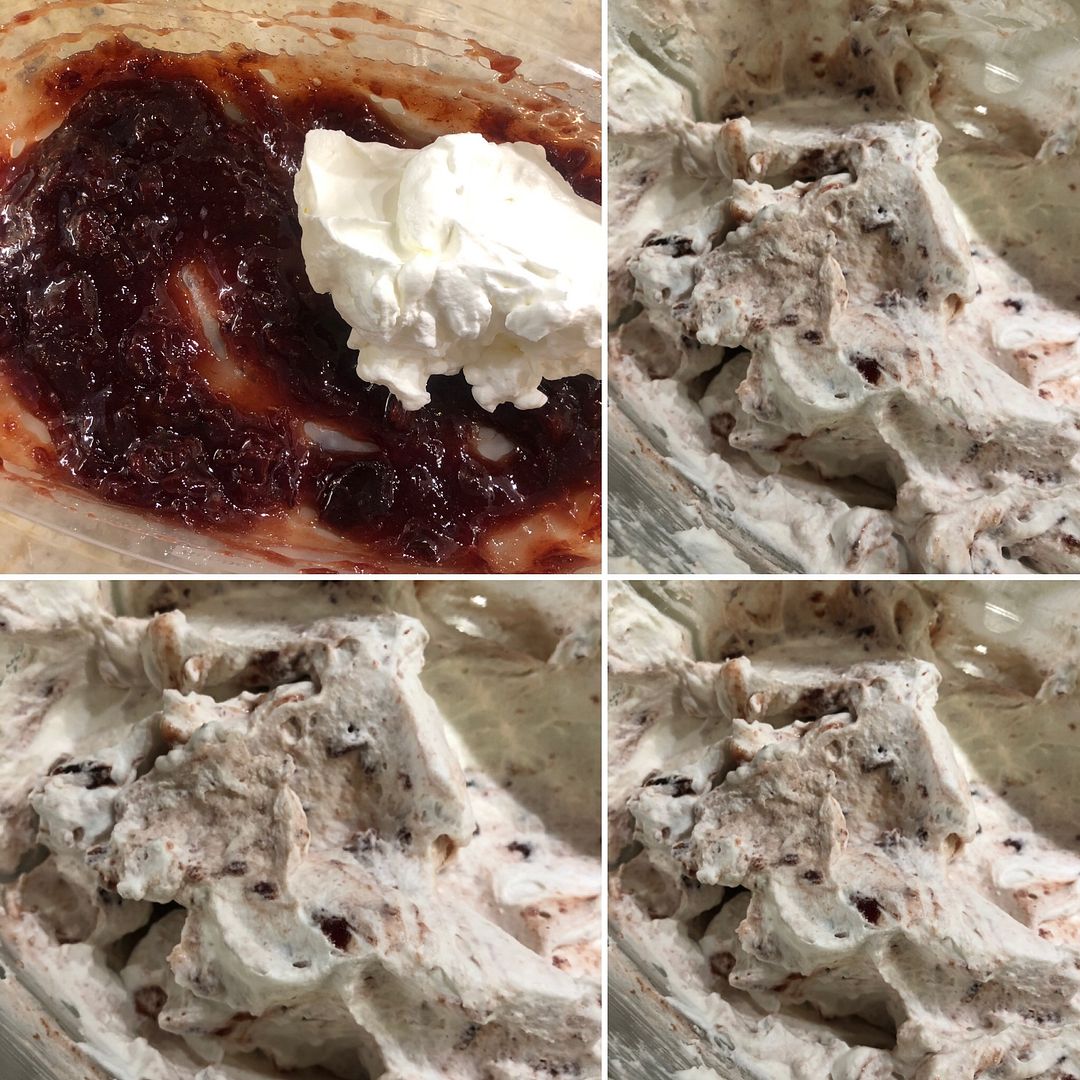 Serve the pots de creme chilled, topped with a dollop of cherry whipped cream.
I preferred mine with just raspberries!
Bon Appetit!