I love this feast day, a gentle reminder that we should never cease to seek Him. :)
We celebrated by crafting and feasting!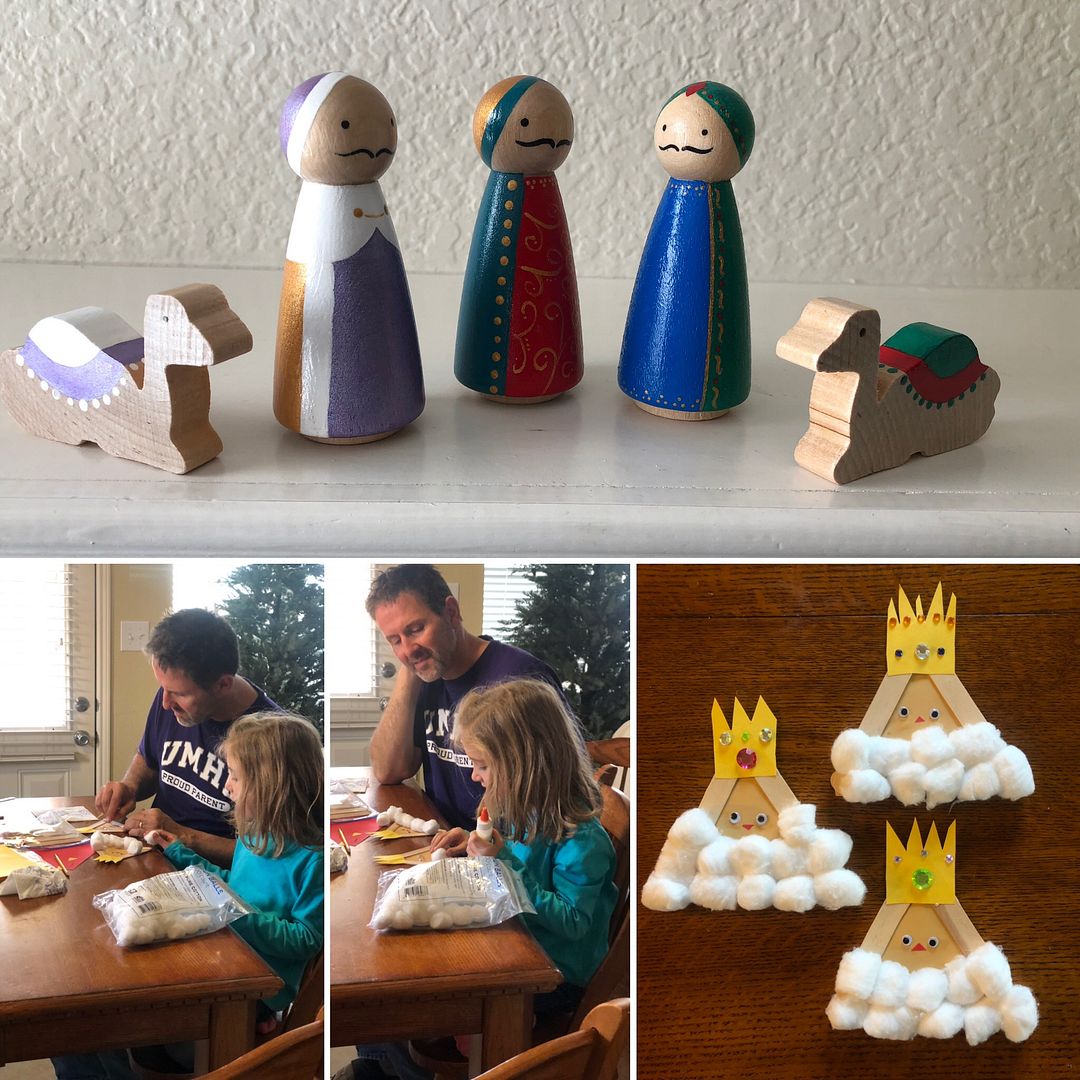 David was an all-star daddy and helped his little girl with these adorable Wise Men. I found the project on Pinterest,
here
.
Our feast was a new crock pot recipe I tried, (recipe coming soon). Miss Mabel made mini bundt cakes and decorated them like crowns.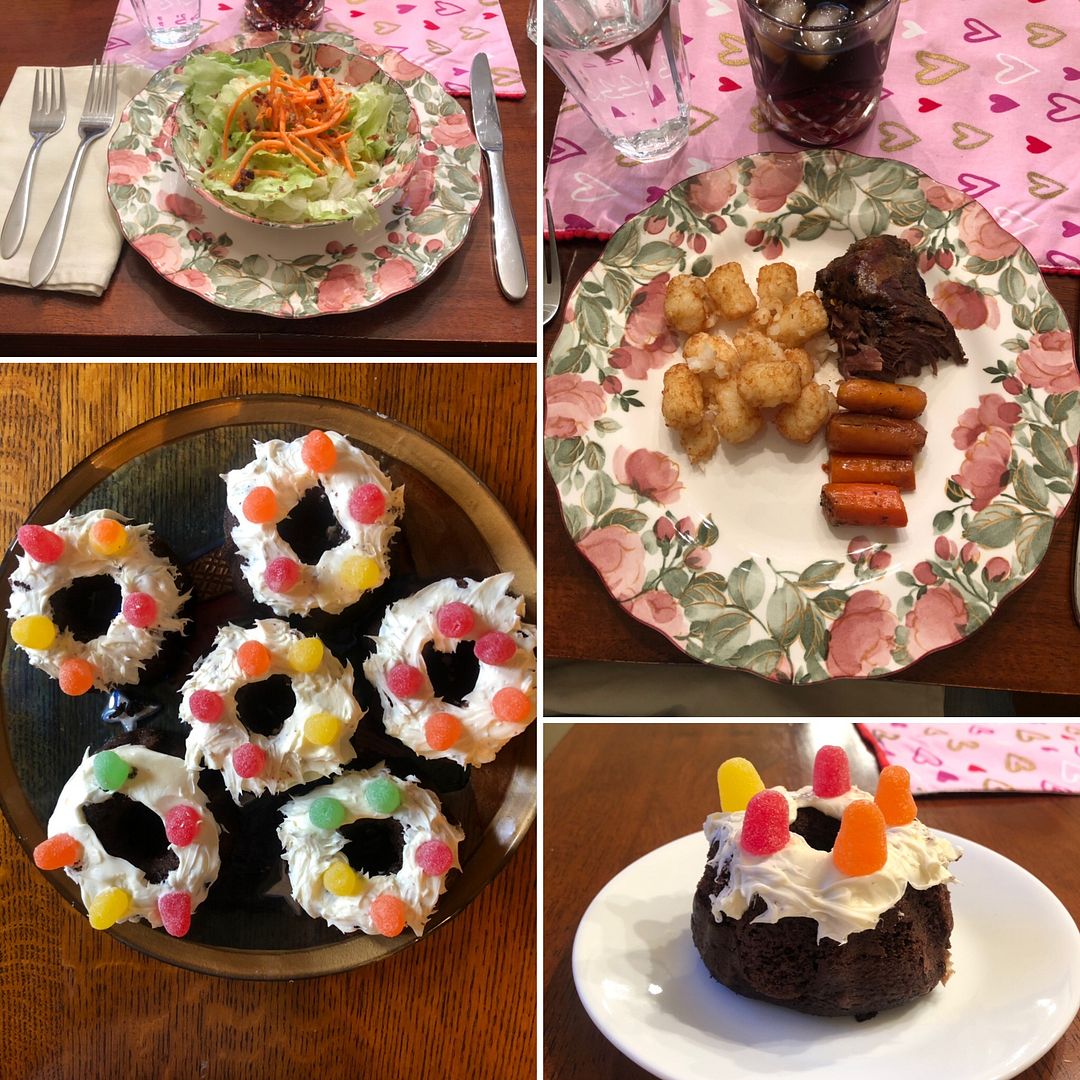 You'll have to excuse my valentine table runner though! Ha ha! It's all I have for winter (for right now).
Patty