Outside my window~
Dreary. No other way to describe it except that it reminds us of the dreary winter skies we left behind in Illinois many years ago.
Temps are suppose to climb back into the normal range this week,
(60's)
I am thankful for the blessings from blogging ~
* new friends
* gathering and sharing of material
* prayers and support from readers/followers when asked for
* the convenience of staying in touch with loved ones and dear friends that we live so far away from
From the school room ~
* Permit license to drive! It's official. I think Miss Sally will do great.
* Snowman building ::
(She had a blast gluing cotton balls on to her snowman body.)
From the kitchen ~
I was just sitting at the table working on the new menu, trying harder to tighten the food budget.
What I am reading ~
Are you a Downton Abbey fan? You will enjoy this book.
Margaret Powell's classic memoir of her time in service as a kitchen maid. Super easy, interesting read!
You can read more about it
here,
on Amazon.
Around the house ~
Riding lessons make great Christmas gifts! It's the gift that keeps on giving.
I am thinking about ~
* My blog. Wow! I didn't even realize I was close to 1,000 posts until Miss Ester pointed it out about seven posts ago.
* Prizes (give aways) to celebrate this milestone.
**Read on to see the prizes you can enter to win**
I am praying for ~
* The repose of the soul of an old, family friend, Stacia. She was a good woman, a great mother, and an even better grandmother.
* all of the people on my prayer list
* the unborn babies and their mothers
* an end to abortion
* a safe March for Life this weekend, particularly in Dallas
What I am listening to ~
Stan and Miss Mabel playing upstairs. I love the good moments when they actually get along!!
Coming down the pike ~
* Monday - Permit to drive (Miss Sally)
* Monday - Horse lessons (Miss Mabel received six lessons as a Christmas gift ;)
* Friday - Miss Sally's eye appointment with her specialist in Dallas
* Saturday - March for Life Dallas (Miss Sally and Miss Ester will be attending.)
A final photo(s) to share ~
Prizes that reflect my blog and what I write about.
#1 & #2 My faith (and passing it onto our children through homeschool) ~
SaintlySilver on etsy is donating a Mary felt softie doll - (See item details
here
.) One lucky winner will be drawn for her.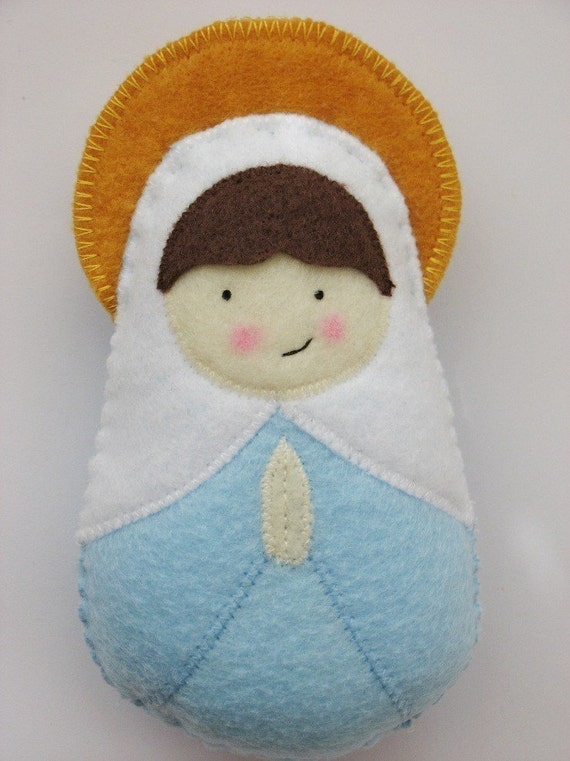 These are absolutely adorable!! I first saw these on Etsy when I ordered a St. Cecilia doll for
Miss Clementine's baptism birthday last February
.
I am also donating a saintly felt doll, (maximum limit of $22), to a second winner,
their choice of saint doll!
#3 My love of cooking ~
Swiddles, Inc
, another Etsy shop, has some really fun serving pieces and entertaining accessories. I have purchased a handful to her items this past year. They make great gifts!
This is my coffee scoop ~
It starts my day on a bright note!
Here is an image of a tea squeezer (because I know so many of my readers love tea!)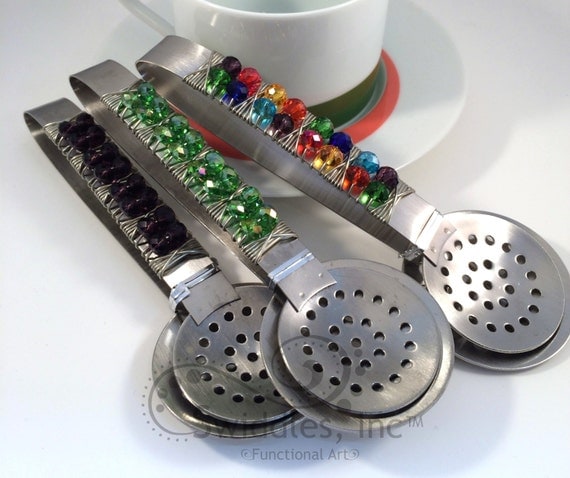 I will be drawing the name of one winner for one gadget (maximum $15) to choose from over at Swiddles, Inc.
#4 For my love of chocolate (and how it is needed during the school day) ~
This is
goooood
stuff. I was reminded of it the other day when I read
Kathleen's blog.
One lucky winner will receive some of this awesomeness in the mail! And as Kathleen mentioned, it goes great with wine ;)
So how do you get a chance to win something?
Here's the skinny...I don't have any of those fancy gadgets that require you to jump through hoops to win something. (I really dislike those...talk about putting the squeeze on people.) Anyone
(in the continental states)
who wants to will get one chance to have their name entered into a hat. That's it.
Just leave a comment telling me you want to be entered. Easy peasy.
I will draw the winner next week and post in my daybook post at that time.
Have a fantastic week!
~ Patty ~