Absolutely, hands down, had to share this one.
This cute, adorable little scooper comes in any colored crystal imaginable...even rainbow if you like rainbows.
I sent these out as gifts to some friends this past fall....(accidentally had one gift shipped to me instead of my friend, that's how I ended up with this one. Good mistake!!)
I use mine to scoop my coffee. Its cuteness just puts a smile on my face first thing in the morning!
Get this...$10 on Etsy! You can find it
here
.
And she has oodles of other fun gadgets to choose from. I sent a tea squeezer to another friend.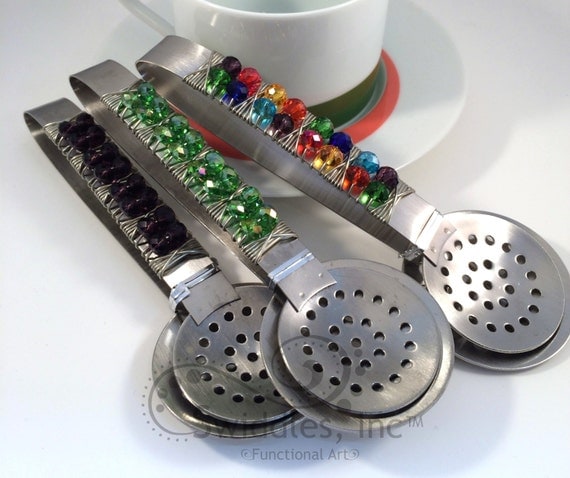 The seller, Ellen, makes these all by hand in her studio, and she is so sweet to work with!
Have someone hard to shop for? Need a unique gift? Working in a budget for Christmas? Go check Ellen's shop out :)
NOTE: I am getting no payment or credit or whatever type of freebie for endorsing this product.
Happy shopping!
~ Patty ~