We recently tried a new crock pot recipe. It was an easy, go-to meal that satisfied the family. Honestly, this crock pot Hawaiian Chicken wasn't my personal favorite of all meals, but I am still putting it here so my college student can easily access it.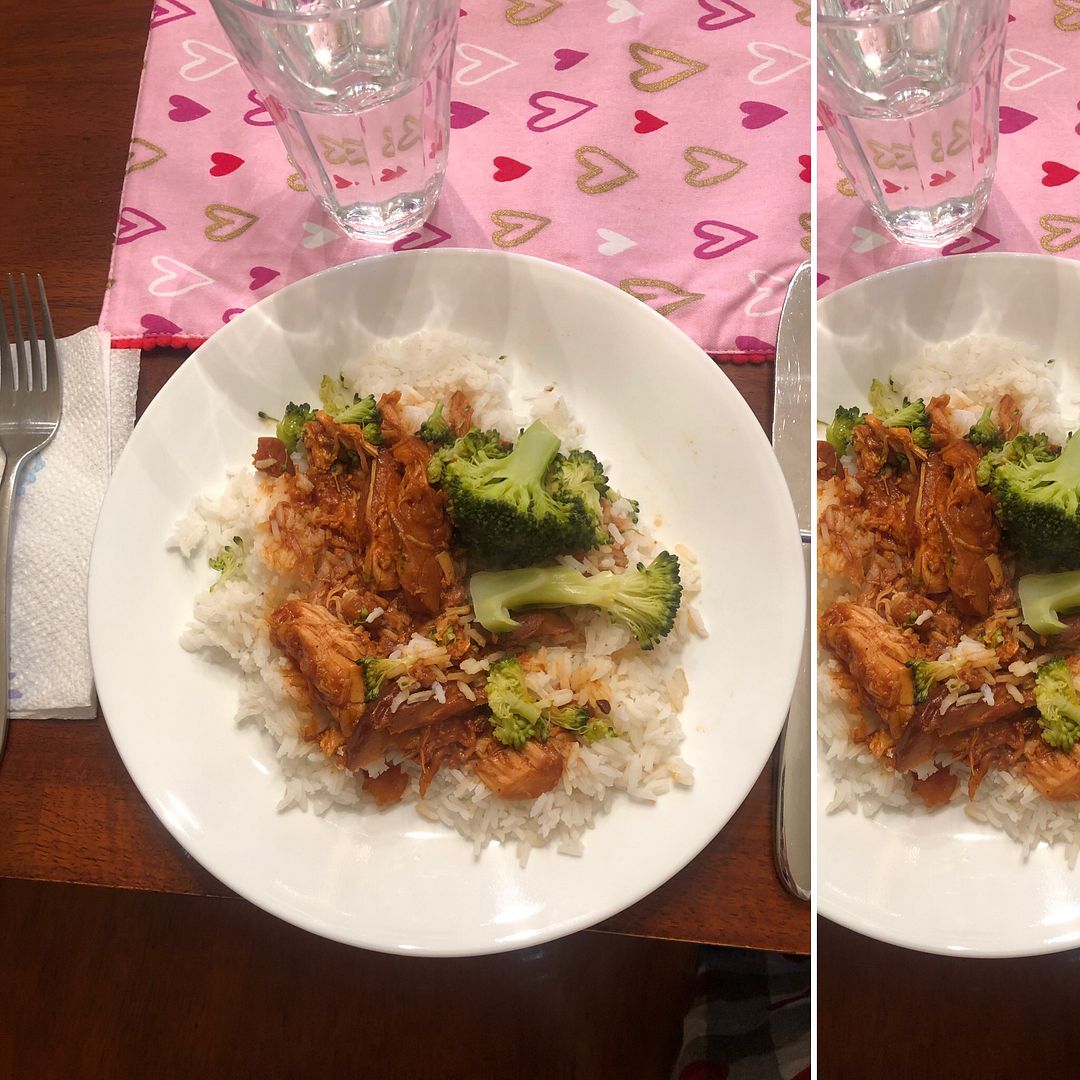 Ingredients:
4-6 boneless, skinless chicken breasts
1 can (8oz) crushed pineapple, drained
1 bottle (16 oz) BBQ sauce
Directions:
1. Place chicken in crock pot.
2. Combine drained pineapple and BBQ sauce in a bowl and pour over meat.
3. Cook on high 3 hours (4 hours will dried out my chicken) or low heat for 6-8 hours (probably 6 hours).
4. Serve over rice and I added steamed broccoli to it.
Yields: 4-6 servings
Enjoy!
Patty